(photo by Michael Wilson)
Riding the wave of success and critical acclaim from 2013, pianist MyraMelford has continued to flourish in 2014. Last year, Melford was a recipient of both the Doris Duke Performing Artist Award and the Guggenheim Fellowship, as well as a two year residency with the prestigious San Francisco cultural center, Yerba Buena Center for the Arts.
In the coming months, Melford will showcase current projects such as her newest ensemble Snowy Egret which features cornetist Ron Miles,guitarist Liberty Ellman, bassist Stomu Takeishi, and drummerTyshawn Sorey. Snowy Egret has recorded an album which will be released on ENJA/Yellowbird with an expected release date in early 2015. OnAugust 29th, Melford and Snowy Egret will play in Chicago as part of theChicago Jazz Festival at 7:10 PM in Millennium Park. 
Myra was recently awarded an Australian Art Music Award for "Excellence In Jazz" for a recent album of piano duets, Everything Here is Possible, in which Melford played alongside the inventive Australian pianist Alister Spence. Everything Here is Possible documented the first meeting of the two pianists, and it was recorded in the midst of a tour that Melford was on with her band Trio M, with bassist Mark Dresser and drummer Matt Wilson.
Additionally, Melford's duo with Bay-Area clarinetist Ben Goldberg, "Dialogue", will tour on the East Coast and in South America this Fall, through a grant from United States Artists International. They will record an album with an expected, mid-2015 release date.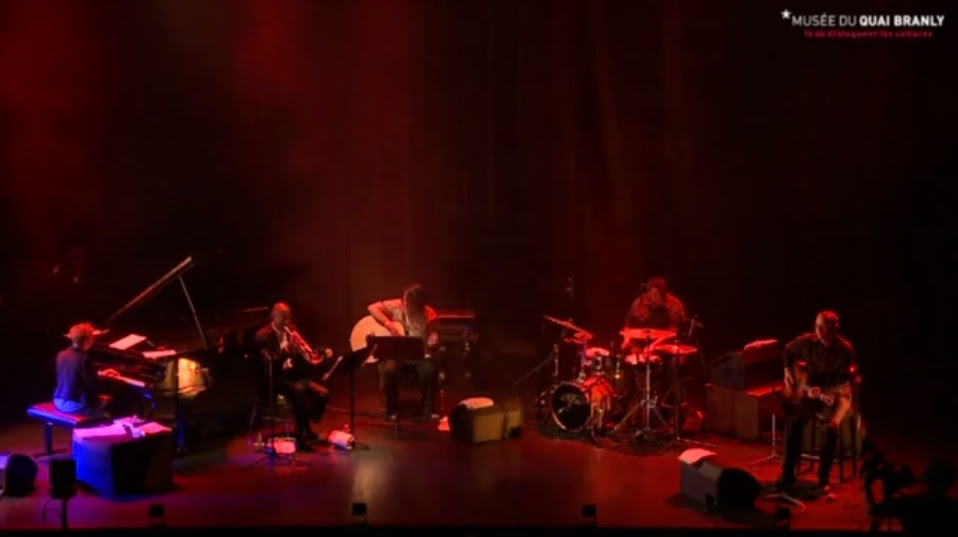 (Watch a video of Melford's Snowy Egret performing in Paris, June 2013)
On June 1, 2015, Melford will play a rare concert with two of Chicago's most reputed improvisers, cellist Tomeka Reid and drummer Mike Reed, at the Chicago Symphony's MusicNow Series. This concert is one of four concerts which feature jazz artists collaborating with musicians from the Chicago Symphony Orchestra. This engagement will feature Melford as both performer and composer.
Upcoming Tour Dates & Events:
NOVEMBER 2014
Nov 8

: 
Dialogue Ben Goldberg/Myra Melford Duo at
Maybeck Recital Hall
, Berkeley, CA 3pm
Feb 4: Gala Event with Scott Amendola Ensemble (Duende, Oakland, CA)
Feb 5

: 
Henry Threadgill's Tribute to Butch Morris: Ensemble Double Up with Jason Moran and David Virelles
Feb 6

: 
Satoko Fujii Duo: Nowake, Rudy Royston's 303, Matana Roberts Coin Coin (with Myra Melford)
Feb 7

:
 Jenny Scheinman solo, Lisa Mezzacappa Bait & Switch Film Noir Project with Willie Winant, Anjelique Kidjo performing songs from 
Eve
,  Nicole Mitchell, Joelle Leandre and Myra Melford Trio, Ben Goldberg's Orphic Machine (with Myra Melford)
March 24

: 
Tuesday: Duo with Allison Miller and Spindrift for Leroy Jenkins with Nicole Mitchell and Tyshawn Sorey
March 25

: 
Duo with Ben Goldberg and MZM with Miya Masaoka and Zeena Parkins
March 26

: 
Crush Quartet with Cuong Vu, Stomu Takeishi and Kenny Wollesen followed by Be Bread Sextet with Brandon Ross, Ben Goldberg, Cuong Vu, Stomu Takeishi and Matt Wilson
March 27

: 
Same River, Twice, with Dave Douglas, Chris Speed, Erik Friedlander and Michael Sarin (both sets)
March 28

: 
Snowy Egret with Ron Miles, Liberty Ellman, Stomu Takeishi and Ted Poor (both sets)
March 29

: 
Duo with Marty Ehrlich and original trio with Lindsey Horner and Reggie Nicholson
APRIL 2015
Dialogue European Tour (April 10 – 26)