Featuring Saxophonist Miguel Zenón, Guitarist Ben Monder, Bassist Thomson Kneeland & Drummer Jordan Perlson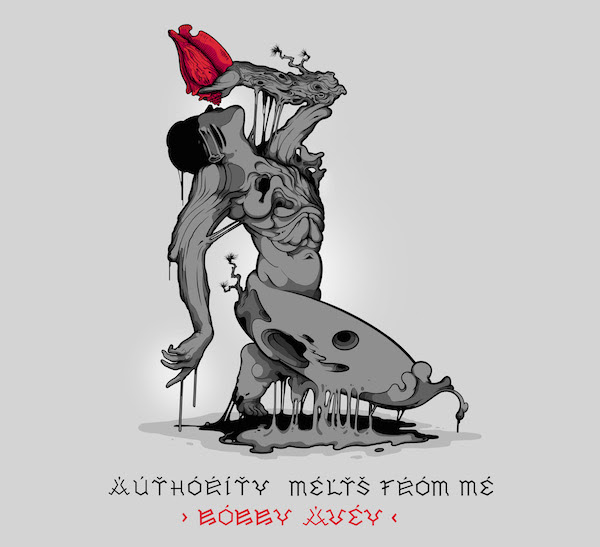 Authority Melts From Me Is Out May 6th Worldwide
via Whirlwind Recordings
Pianist Bobby Avey is an emerging star on the international jazz scene.  In 2005, while a student at the Purchase Conservatory of Music, Avey was invited by NEA Jazz Master David Liebman to adapt and arrange art songs from the Classical and Romantic eras for reinterpretation creating a vehicle for improvisation.  The project, which culminated with the album Vienna Dialogues, was released in 2006 on ZOHO to rave reviews.  In 2011 Avey won the esteemed Thelonious Monk Competition for composition following on from his critically acclaimed debut album A New Face.  His solo piano album Be Not So Long To Speak was released last year and deemed "a record of mystery, patience, imagination and clear design" by the New York Times.  Avey is a current member of David Liebman's 'Expansions'.
Authority Melts From Me is Avey's fascinating new album, an hour-long suite of music for quintet that was inspired by events surrounding the Haitian Revolution and based on rhythms found in Haitian Vodou drumming.  The night before the slaves of Haiti joined the revolution in 1791 it is believed that a massive Vodou ceremony was held to seal their pact, the drumming rhythms playing a central role.  Moved by these events Avey travelled to Haiti to visit and record a Vodou ceremony in the small village of Soukri, near the town of Gonaïves.  Having transcribed this recording and that of an album by the drummers of the Societe Absolument Guinin from Port au Prince, Avey was able to analyse the relationships between different drumming layers and use them as the rhythmic foundation and starting point for Authority Melts From Me.